31st July 2020 marks 50 years since Black Tat Day. This was an historic day for the Royal Navy, ending a tradition that had been in place for over 200 years – the daily rum ration.
"Up Spirits" was the famous call that seamen aboard Royal Navy vessels had heard each day around noon since the 17th century. It signalled them to report to the deck and receive a tot (or shot) of rum.
The Navy had always carried alcohol on ships for its crew and for trading. Wine and beer did not keep well and took up a lot of space – water was not clean and would not keep well either – therefore, spirits were the perfect alternative.
Sailors were first served rum in 1655, where the first ever rum was given out after a battle off the coast of Jamaica (in the absence of any other spirit being available). It became standard practice by 1731, when the first official naval rum rations were offered across the British fleet. The tot played an important social role on ships, acting like a currency on sea. Sailors could choose to have their rum or be paid the equivalent worth instead. Unsurprisingly, most chose rum.
In 1970, Parliament passed a vote to stop the rum ration, given fears surrounding the more complex technology now in operation across the navy. Funerals were held on ships for the "day the rum died", and 31st July 1970 became forever known as Black Tot Day.
The centuries-old Royal Naval tradition ended on that day in 1970 at six bells in the forenoon watch (11am to us non-sailors), where the last rum ration was issued after the pipe of "Up Spirits".
Celebrate Black Tot Day's 50th Anniversary this Friday, July 31, with the World's Greatest Rum Tasting. A 24 hour long live tasting session with guest speakers from around the globe will start at 11am GMT (7pm Singapore Time on Friday, 31st July) which you may view on Youtube or Facebook, under the heading "Black Tot".
Beginning at 7pm (Singapore Time) on 31st July and hosted by Mitch Wilson, Black Tot Brand Ambassador and Dawn Davies, Head Buyer and rum expert at The Whisky Exchange, the event will include live rum tastings from Black Tot as well as a host of other rum brands.
Some of the world's best bartenders will share their favourite Black Tot cocktails and there will be interviews and debates with rum royalty including  Black Tot creator Oliver Chilton, author of 'Rum: The Manual' Dave Broom and representatives from other famous rum brands, including Joy Spence (Appleton Estate), Luca Gargano (Velier), Maggie Campbell (Privateer), Steve Magarry (Beenleigh Distillery) and Margaret Monplaisir (St Lucia Distillers). 
THE GOLDEN TOT
To mark the 50th Anniversary, Black Tot Brand Ambassador Mitch Wilson has created The Golden Tot, a rich celebration of Black Tot Finest Caribbean Rum, with tropical fruits and spices.
Tall, refreshing, and perfect for summer, we invite you all to join on July 31st in raising a glass to commemorate this Golden Anniversary of Navy Rum History.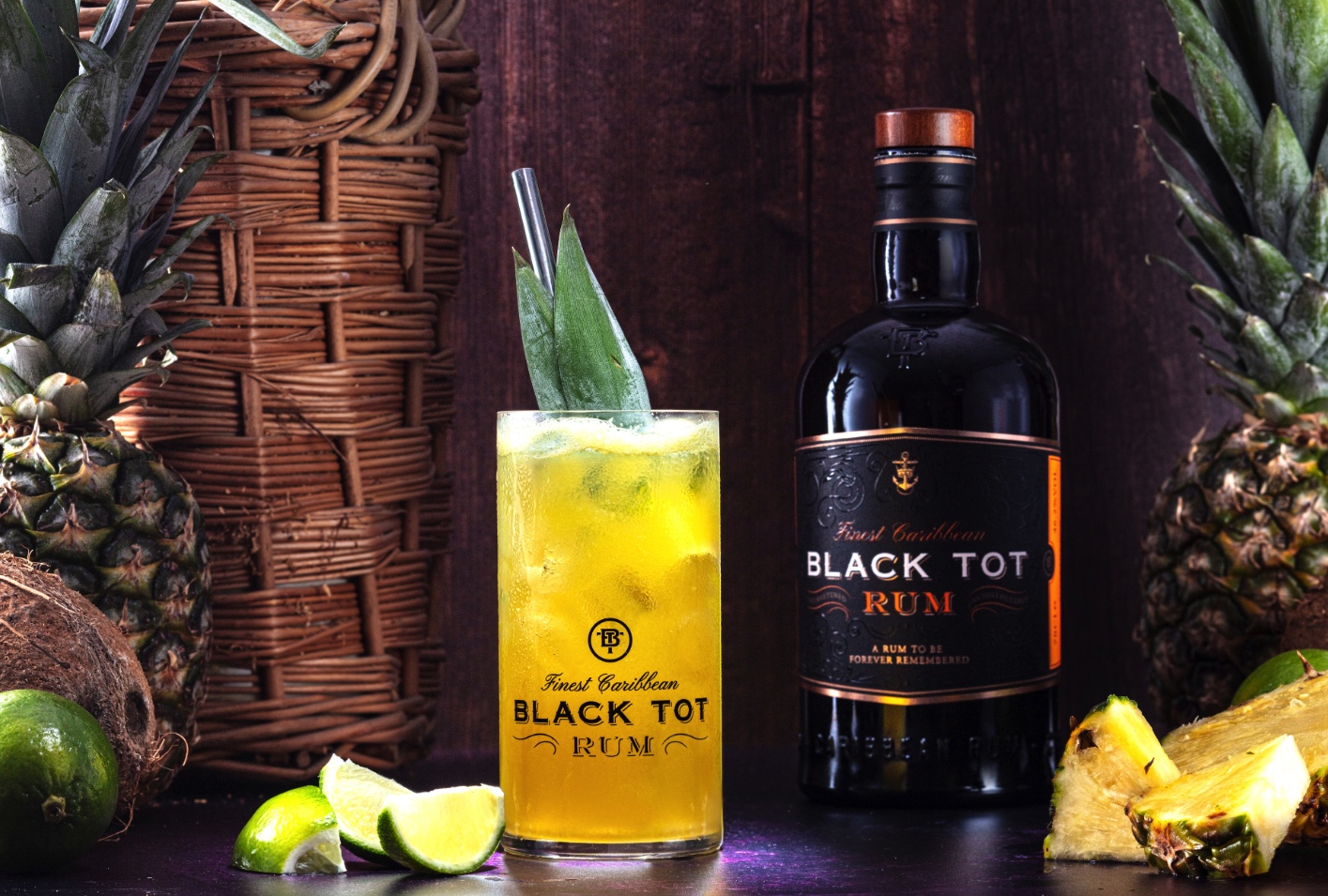 The Golden Tot
50ml Black Tot Finest Caribbean Rum

50ml Fresh Pineapple Juice

10ml Yellow Chartreuse

10ml Fresh Lime juice

5ml Demerara Syrup (to make, stir 2 parts Demerara sugar to 1 part water until fully dissolved)

2 dash Angostura bitters

Top with Ginger Ale
Glass – Highball glass
Garnish – pineapple fronds and/or pineapple wedge
Method
Pour ingredients together in a highball glass. Fill to the brim with ice and top with a quality ginger ale. If sharing with friends, we recommend making a large pitcher or punch bowl that can be shared with friends.
If you need any inspiration for your cocktails, don't forget to follow us on Instagram, where we update daily @maison_du_whisky_singapore