Today, we enter the exciting world that is Jamaican rum.
But first, what is rum?
Rum is a distilled alcoholic drink made by fermenting, then distilling, sugarcane molasses or sugarcane juice. The distillate (usually a clear liquid aka new make) is then aged in oak barrels.
Most rums are produced in the Carribean and American countries, but other sugar producing countries, such as the Philippines and India, also produce it.
Rum plays a part in the culture of most of the West Indies islands, as well as the Maritime provinces & Newfoundland, in Canada. This tipple has famous associations with the Royal Navy, and served as a popular medium of economic exchange in ye good olde days.
How to best describe Jamaican Rum?
Funky, fruity, exuberant? Contrary to his French, Spanish or English counterparts, opening a bottle of Jamaican rum leaves no room for second guessing, it is an explosion of over-ripened fruits and high ester aromas that will instantly transport you to some dreamy tropical destination home to pirate ships, colourful birds of paradise and other Caribbean memorabilia.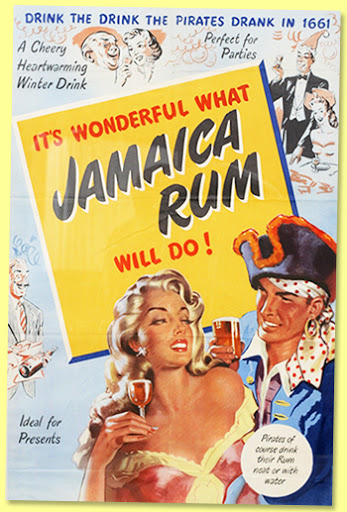 Is it fair to reduce Jamaican rums to such a narrow concept?
Obviously not. There has been a secret story brewing for 300 years behind monster rum brands, one that involves distilling, trading and blending of Caribbean's most fragrant export: high ester rum.
To better understand the role of Jamaican rum in the world of big blending, we can draw a parallel with the other large blended spirit commodity: whisky.
When Scottish blenders understood the potential added value of blending highly fragrant but low-yield Single malt with cheap and high-yield but low-flavour column distilled grain whisky, they didn't expect it to be the first nail on the coffin for the decaying Irish whiskey industry. Soon the likes of the Chivas brothers were able to flood the market with large quantities of whiskies that would propel Scotland to its reputation as the whisky giant of the world, as it still is today.
Similarly, European blenders understood very well that blending a small amount of highly fragrant rum with cheaper less flavoursome rums would allow them to produce very large amounts that would tease consumers' tastebuds. And guess where that highly fragrant rums were from? You guessed it, Jamaica. And more precisely from the Trelawny parish in the North West of the Jamaican island.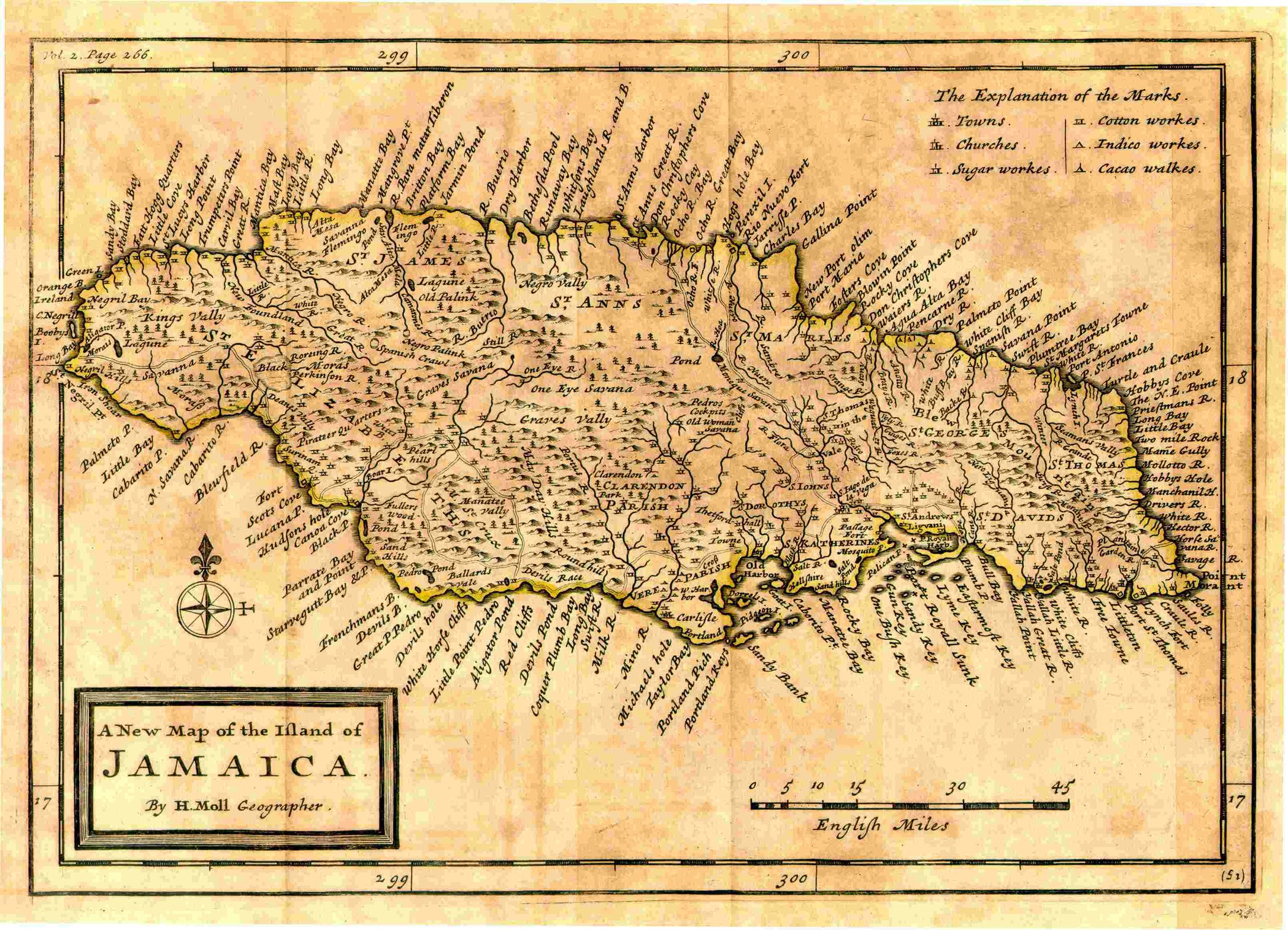 This rural and coastal area, 874 km2 in size, was home to numerous rum distilleries, now most of them are defunct with many of them having closed their doors in the 1960s.
Back then, the number of sugarcane plantations had reached its numerical apex and with the torrential floods of rum circulating only in the local market, the government was beginning to subsidise the shuttering of rum distilleries within these plantations.
The current 6 existing rum distilleries are attached to sugar estates that produce highly fragrant rums called Pot still rum or High ester rum; thanks to a unique technique called "dunder".
Think of it like a baker's sourdough mash.
A part of previous distillates is kept in underground pits and used to kick start each new fermentation batch. Then, you add ingredients like an abundant supply of spring water, wild yeasts and a truly intense tropical climate; you put all these ingredients in place and let nature take it course…
What you get at the end of the day is an explosive combination of aromas, strength and terroir.
Since these rums were in such high demand for centuries with blenders, there never was a necessity to make a brand out of it for end consumers.
Up till now.
In 2018, after 265 years of existence, Hampden, under the impulsion of Velier's Luca Gargano, bottled their first Pure Single rum (think pot still distillation from a single distillery and aged on site – very much like Scotch whisky).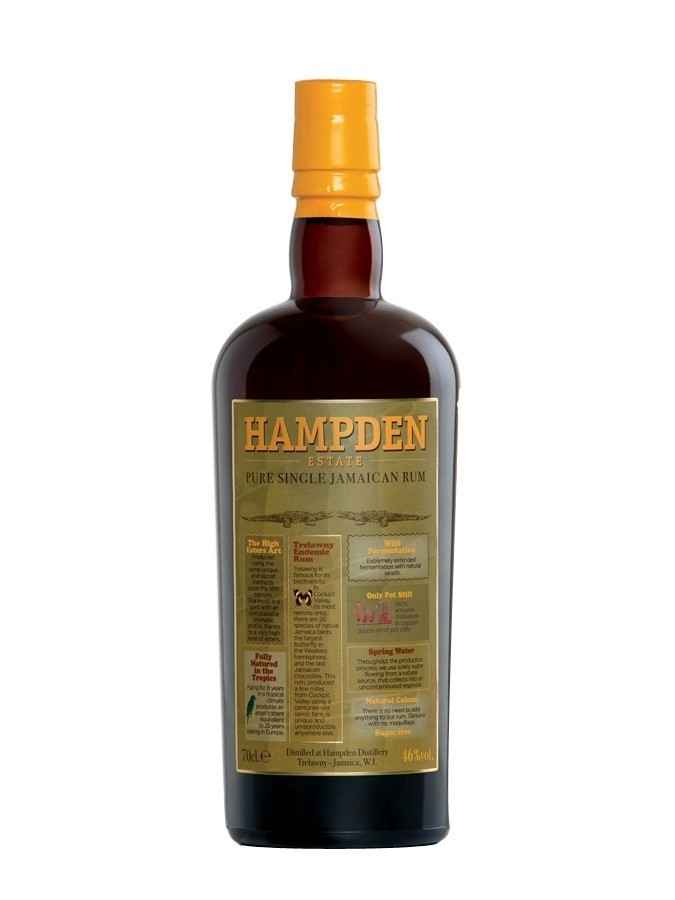 HAMPDEN
Jamaica, Rum
A world first, after more than 265 years of activity, the Hampden Estate distillery finally launches on the world stage official bottlings, using its own name. This Hampden at 46%, worthy heir to the Jamaican Stinking Rums, is a tasty blend of ripe fruit, spices and phenolic notes. Affirming an authentic and natural character, he is the proud representative of Pure Single Jamaican Rums!
$115.00Read more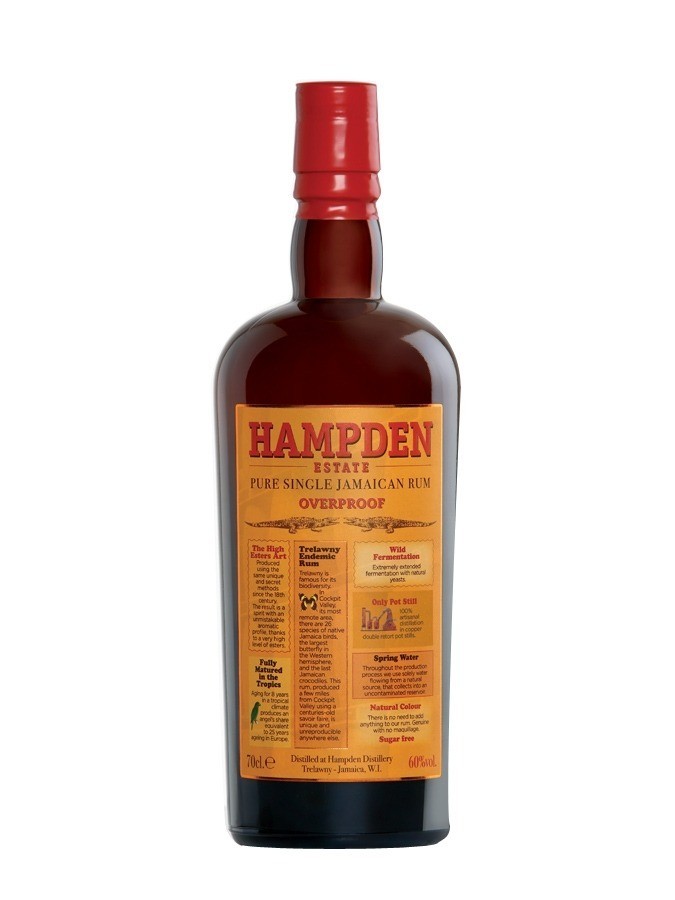 HAMPDEN Overproof
Jamaica, Rum
An emblematic profile of the High Esters Rums, a trademark of the Jamaican distillery in Hampden. This 60% Overproof reveals a unique character and aromatic power, presenting all the beautiful features of the traditional rums thanks to its historical production process.
A journey into another world.
$165.00Read more
In the Habitation Velier range, Luca has been bottling Pure Single rums and mentioned the marque, that is a unique style produced by each distillery.
Each marque is one-of-a-kind and transferrable to another distillery when it shutters.
For example, the STC>E marque is made at Long Pond but is from the defunct distillery Cambridge (closed in 1947).
Each marque is also either an expression of terroir, for example TECC for Tilston Estate Continental C for the sugar estate adjacent to the Long Pond distillery or the name of  the distiller that created that style.
In recent times it has become common amongst rum aficionados to refer to rum by their marque, by singling out their favorite styles. Across the globe the Savanna distillery in Reunion island is now offering an HERR (High Ester Rum Reunion) marque and we should be expecting more marques to be brought to market in the near future.
The demand for higher transparency is fueling the thirst for unique expressions. 300 years of being kept in the dark have consumers developing heady desires to explore unchartered rum territories.
Personally, my rum journey has taken me into the depths of Jamaican stinky rums, the organic terroirs of French Martinique, the cane field of Cambodia and many more exotic destination, and I can't wait to explore more.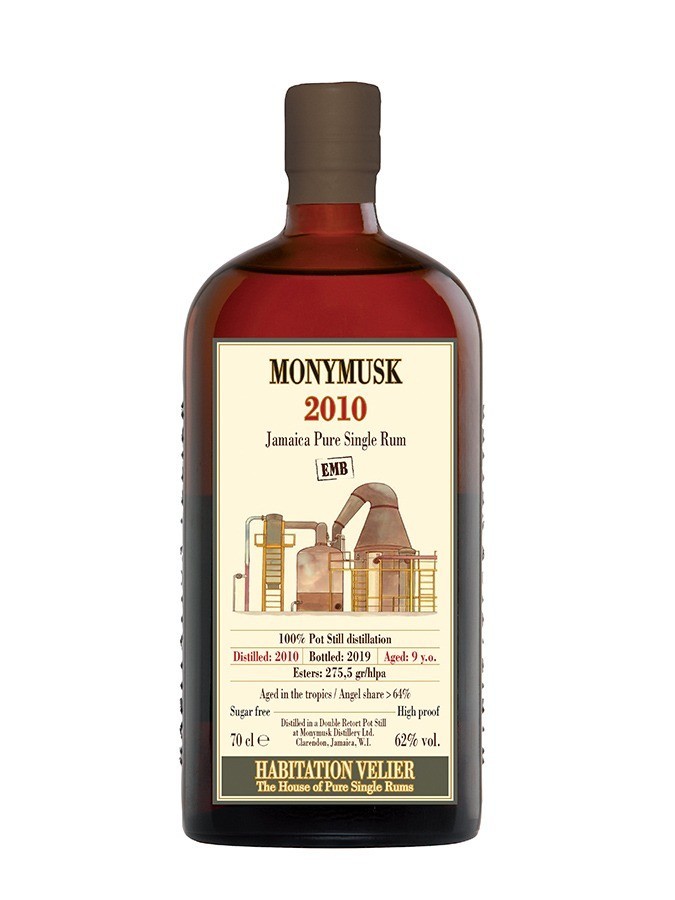 MONYMUSK 2010 EMB
The Clarendon distillery is a subtle blend of tradition and modernity: a multi-column on one side and two stills (Vendome and Calandria-i) on the other. This is how Monymusk, in the south of the island, produces its own marks following the example of the great Jamaican distilleries. EMB is the former mark of Bog Estate (closed in 1948) and integrates the category of Wedderburn. Fruity jam feel, roundness in the mouth and a beautiful length.
$200.00Read more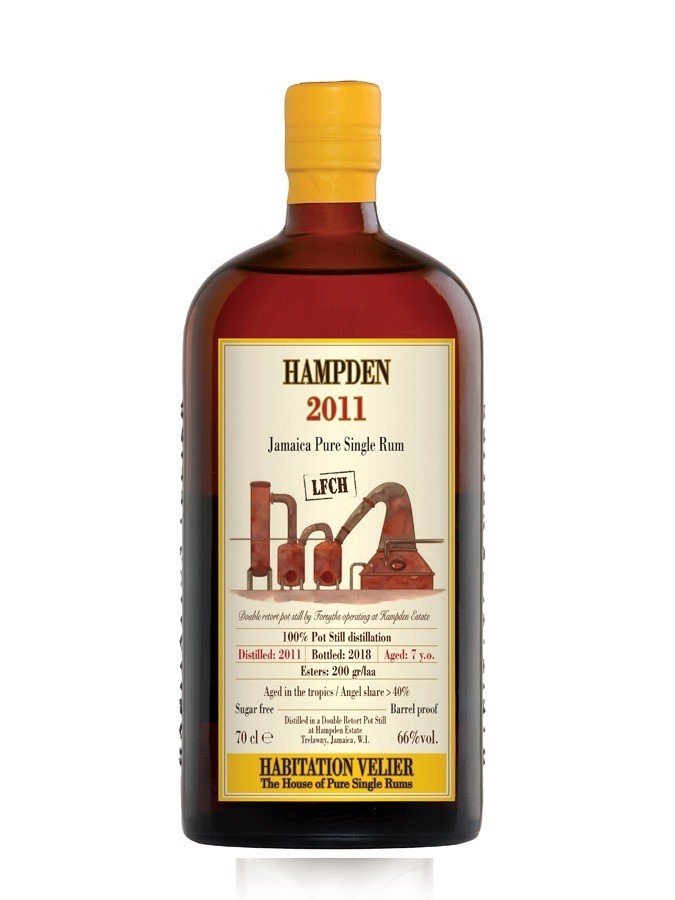 HAMPDEN 7yo LFCH
Known within Habitation Velier collection, the legendary Hampden distillery offers us here an unknown "mark": LFCH. It is characterized by a more heady and soft high ester profile and, for the first time in the Habitation Velier range, it bears the name of the Hampden distillery located in the Jamaican region of Trelawny. Bottled at 60.5°, this pure single rum fully expresses its vegetal, phenolic and exotic character.
$188.00Read more