For more than 125 years, Gordon & MacPhail has been driven by a simple mission: to create single malt Scotch whisky of exceptional quality.
Through four generations of family ownership, the company has matched spirit from over 100 Scottish distilleries to its own bespoke casks.
It is this unique depth and breadth of experience that enables Gordon & MacPhail to combine oak, spirit and time to create iconic whiskies found nowhere else in the world.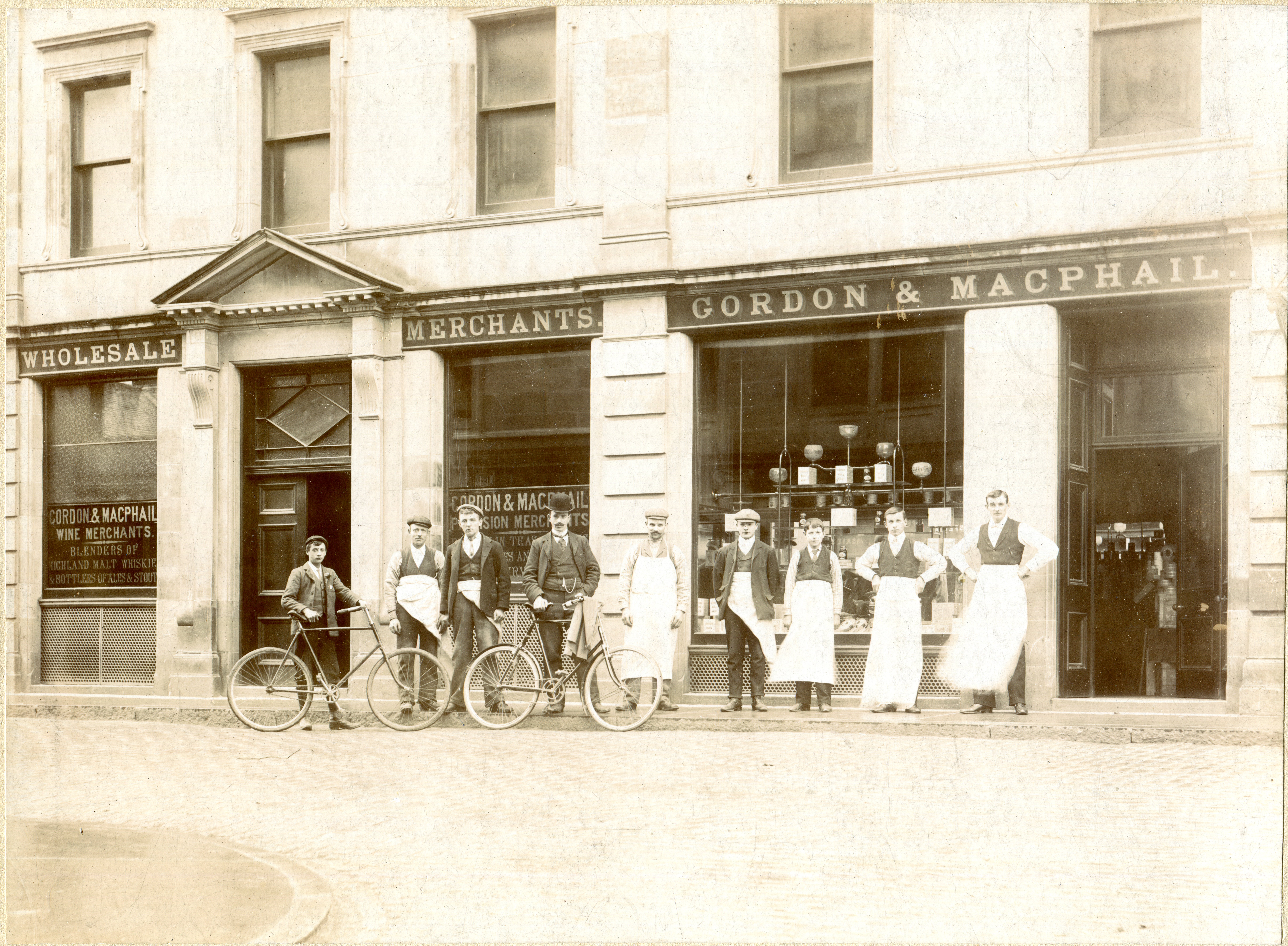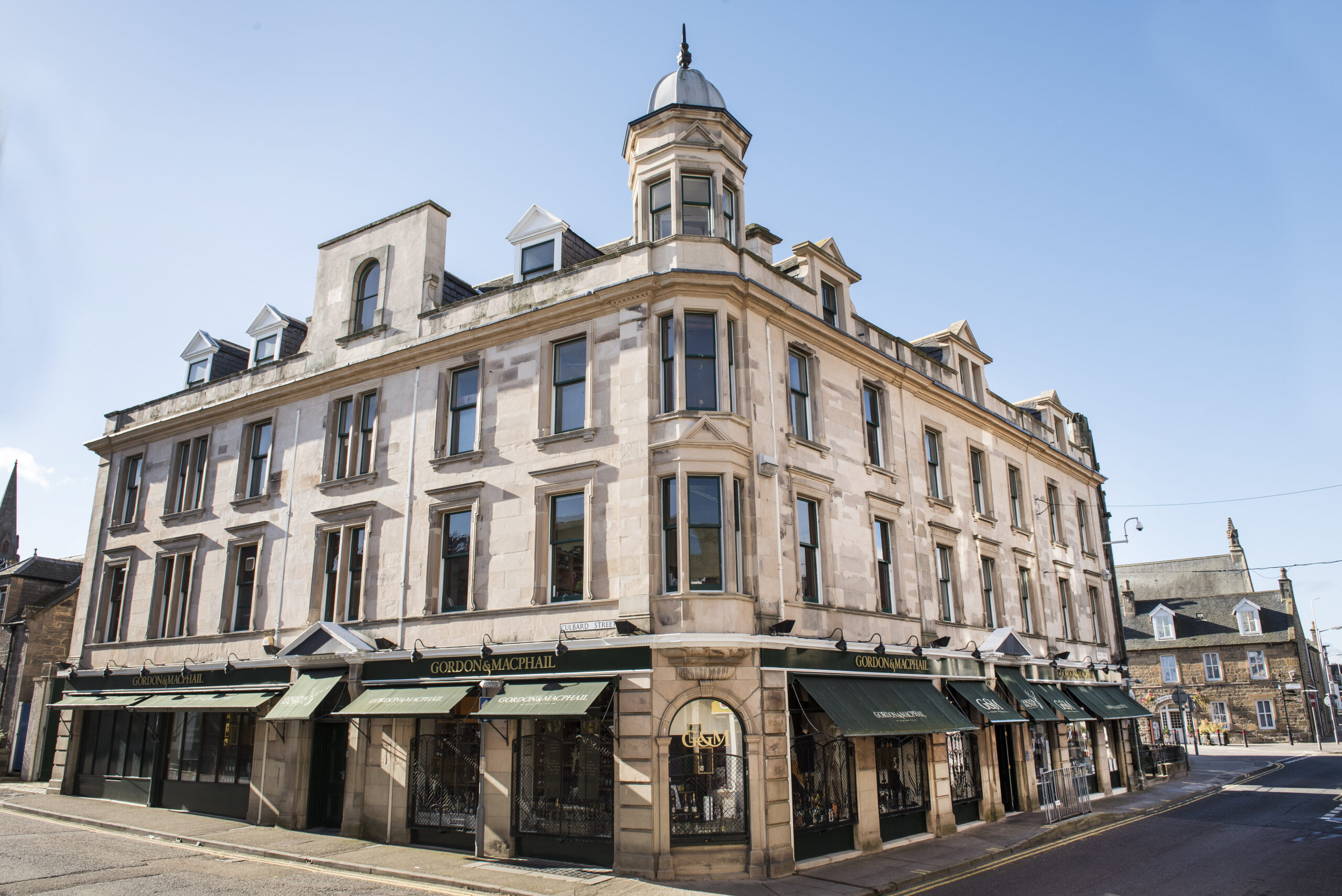 THE WORLD'S OLDEST SINGLE MALT SCOTCH WHISKY
On 3rd February 1940 in a quiet corner in the north of Scotland, George Urquhart and his father, John, had the extraordinary foresight and vision to lay down spirit from the Glenlivet Distillery in a bespoke Gordon & MacPhail cask to be enjoyed by future generations.
Referred to by renowned whisky writer, Charlie MacLean as the 'Father of Single Malt', George Urquhart passionately believes that each whisky should be left to mature until the cask and spirit had combined to create the desired quality, and it was ready to be shared. The time for Cask 340 was to be 80- years – longer than any other Scotch whisky in history.
On 5th February 2020, leaning on the unique skill and experience acquired over more than 125 years, the decision was taken to finally bottle the cask's precious out-turn. To celebrate John and George Urquhart's vision, Gordon & MacPhail collaborated with internationally acclaimed architect and designer, Sir David Adjaye OBE, to create a unique decanter and oak case to house the world's most precious whisky to date.
Glenlivet 80 Years Old Single Malt, 44.9% ABV
Distilled 3 February 1940, bottled 5 February 2020
Cask No #340, First fill Sherry butt
Appearance: Deep umber with magenta lights; old polished rosewood.
Aroma: A complex, mellow nose-feel, still vivacious after all these years. Top notes of almond oil, scented hand-soap, backed by sandalwood and gorse flowers on a warm day. A whiff of peat-smoke in the empty glass.
Palate: An oily texture, and lightly sweet to start (dates, salted plums, figs), drying elegantly (traces of dry Oloroso Sherry), towards a lengthy menthol finish. Drop of water increases spiciness.
Summary: Vibrant and wholly satisfying. One of the finest malts I have ever encountered.
REGISTER INTEREST TO PURCHASE
GORDON & MACPHAIL
PRIVATE COLLECTION
Personally selected by members of the Urquhart family that has owned Gordon & MacPhail for four generations. Private Collection whiskies are greatly-aged single malts from celebrated, little known, or closed distilleries.
Milton (Strathisla) 72 Years Old Single Malt, 48.6% ABV
Distilled 19 May 1949, bottled 6 January 2022
Cask No #383, First fill Sherry Puncheon
Appearance: Dark Gold
Aroma: Sherry influences intertwine with sweet vanilla pod and Seville orange. Stewed forest fruit aromas give way to vibrant festive spice and soft lemon zest.
Palate: Flavours of butterscotch give way to bright citrus and nutmeg. Baked apple notes come to the fore alongside poached pear and honeycomb.
Summary: A long finish with lingering apple. Dark toffee and subtle smoke.
RRP: SGD 80,000
Glen Grant 70 Years Old Single Malt, 52.3% ABV
Distilled 26 January 1952, bottled 6 February 2022
Cask No #383, First fill Sherry Puncheon
Appearance: Dark Gold
Aroma: Notes of beeswax polish give way to ripe fig aromas. Toffee and orange zest follows, while aged leather tempers rum & raisin.
Palate: Stewed blackberry compote, sweet clementine and milk chocolate flavours are followed by a menthol undertone.
Summary: A long finish with a touch of smoke and a hint of pepper.
RRP: SGD 32,000
Honouring Mr George Urquhart, a member of the second generation of the company's owning family and the man who helped bring single malt whisky to the world, the Gordon & MacPhail Mr George Legacy 1957 from Glen Grant Distillery is the second expression to be released as part of the whisky creator's annual Legacy series.
As the second whisky in the Legacy series, the Mr George Legacy 1957 from Glen Grant Distillery celebrates the expertise and patience required to match cask to spirit for long-term maturation.
It was laid down 64 years ago while 'Mr George', as he was known to those who knew him best, was at the helm of the business. Only 298 bottles of this single cask whisky are available, highlighting the scarcity of this rarely seen vintage from Speyside's Glen Grant Distillery.
Mr George Legacy Series, 1957 from Glen Grant Distillery, 56.1% ABV
Distilled 10 October 1957, bottled 9 November 2021
Cask No #3483, First fill Sherry Butt
Appearance: Mahogany
Aroma: Rich fruitcake aromas intertwine with festive spices; cinnamon and ginger. Notes of orange marmalade is accompanied by dark treacle and a hint of beeswax polish.
Palate: Morello cherries are followed by subtle dried tobacco and garden mint. Ripe red apple undertones combine with citrus peel and soft aniseed.
Summary: A spicy full-bodied finish with lasting flavours of forest fruits and charred oak.
RRP: SGD 12,000
REGISTER INTEREST TO PURCHASE
REGISTER INTEREST
to purchase these old & rare editions (subject to availability)
"*" indicates required fields
The Pier@Robertson Quay
80 Mohamed Sultan Road, #01-10Singapore 239013
Retail Open Daily
2pm – 10pm
NB: Please note that our bar is closed per accordance with Government COVID guidelines. The shop remains open and our team will be able to assist you.