Welcome to your Rum Degustation box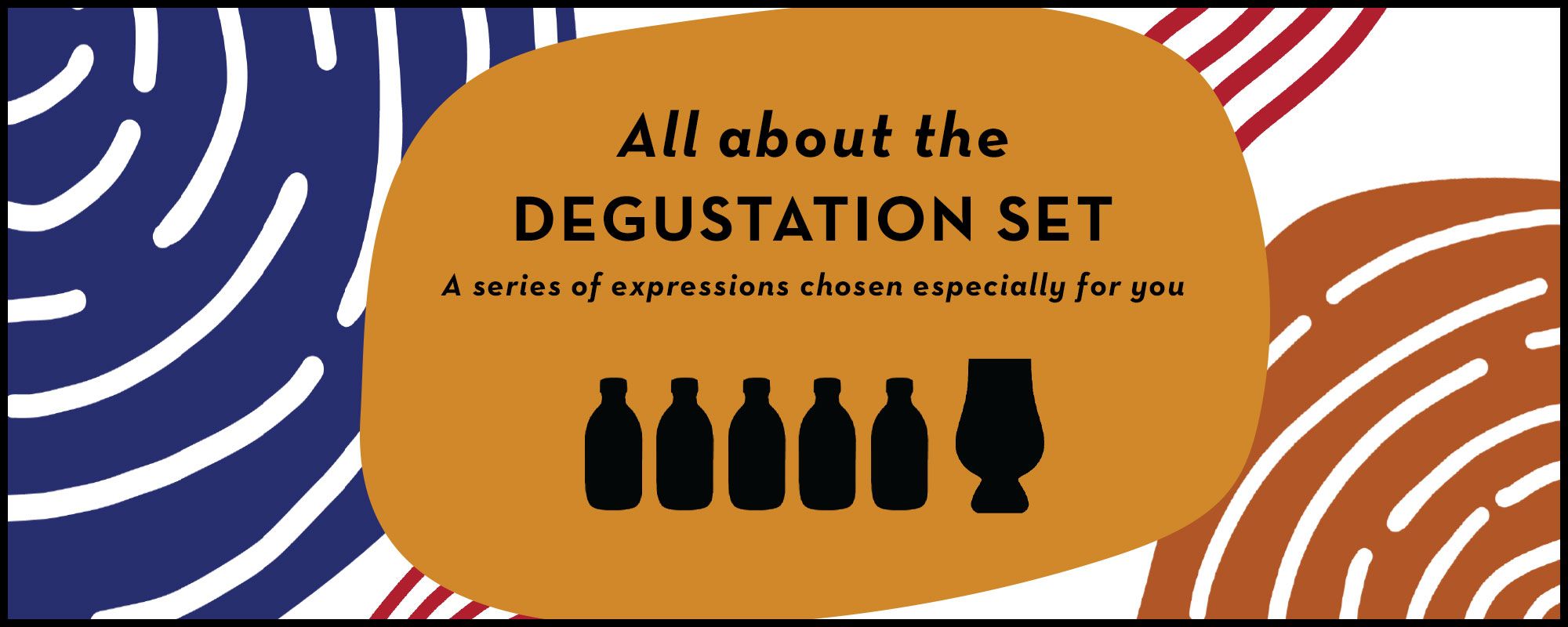 1) PROVIDENCE Haitian Rum
We're starting the Degustation off with an unaged light rum.
The project is a result of collaboration between the Barbancourt-Linge family (descendants of the famous Barbancourt rum dynasty) and La Maison & Velier.
The fruit of this partnership is the rum Providence.
The distillery's first bottling is called First Drops, a white rum produced from cane syrup and fresh cane juice.
2) CLAIRIN Communal Ansyen
Next, we move on to a slightly aged (18 ~ 24 months) blend of four traditional Clairins.
The casks that aged this spirit are said to have held Rums like Bielle, Mount Gay, and the legendary Caroni.
And if that's not satisfying enough, it's almost made from a blend of other casks that have held Whiskies like Benriach, Widow Jane, Buffalo Trace and more!
3) NEISSON VSOP French Connections
To follow up such an indulgent dram such as the Clairin Communal Ansyen, we've lined up one of the last family-owned distilleries on Martinique.
The most important thing to understand about rum from Martinique is that it's produced directly from sugar cane juice, and not molasses.
This expression is made out of pure sugarcane juice and was aged for 6 years, a perfect balance of freshness and aromas at a delicate 44% abv.
Let's hop over from Martinique to Barbados, to explore an even older Agricole rum, bottled by one of the oldest independent bottler in Barbados – The Seale Family.
Aged for 12 years and bottled at 60% abv, you can expect a bigger, bolder and punchier expression that practically shouts "THIS IS RUM!" in the most lovely, intense way.
Dancing through your palette; this Foursquare will definitely take you to places you haven't been yet.
5) NEW GROVE 2012 Single Cask French Connections
Finally, we end the degustation with a very unique single cask aged molasses expression, specially bottled for LMDW's French Connections.
This beauty was aged in Limousin oak barrel, so you can expect a slightly different style of rum compared to the previous four.
Big in flavours, yet slightly funky… Now, this is a masterpiece aptly named "Savoir Faire". If you know, you know. And this rum knows.